Sustainable and "made in france" skis Every day and every stage of the manufacturing process of its skis, La Manufacture Dénériaz, located in Doussard a few steps from Lake Annecy, pays particular attention to the smallest detail in order to create exceptional skis that will delight you on the snow for many years. AN OPTIMISED MANUFACTURING PROCESS
The raw materials used to make our skis are finely selected and entirely transformed within the Manufacture in Haute-Savoie. This limits the transport of materials between possible subcontracting structures, and also allows us to work accurately and precisely on the elements that will be integrated into the skis.
Each element is perfectly adjusted during the moulding process, thus limiting the percentage of unnecessary resin that can remain in the assembly. This allows the materials used to deliver their full mechanical properties and to last for many seasons.
SKIS THAT WE MAINTAIN
Of course, normal wear and tear of skis is possible. In particular, the topsheet can be scratched during a fall or simply in the ski lift queues... But for us, this is not a fatality! All the more so when we are talking about exceptional skis.
For exceptional skis, exceptional maintenance, so we can take your skis back in the spring to pamper them during the off-season. The skis are sanded and then re-varnished so that they can be used again the following season "as new", and this for many seasons.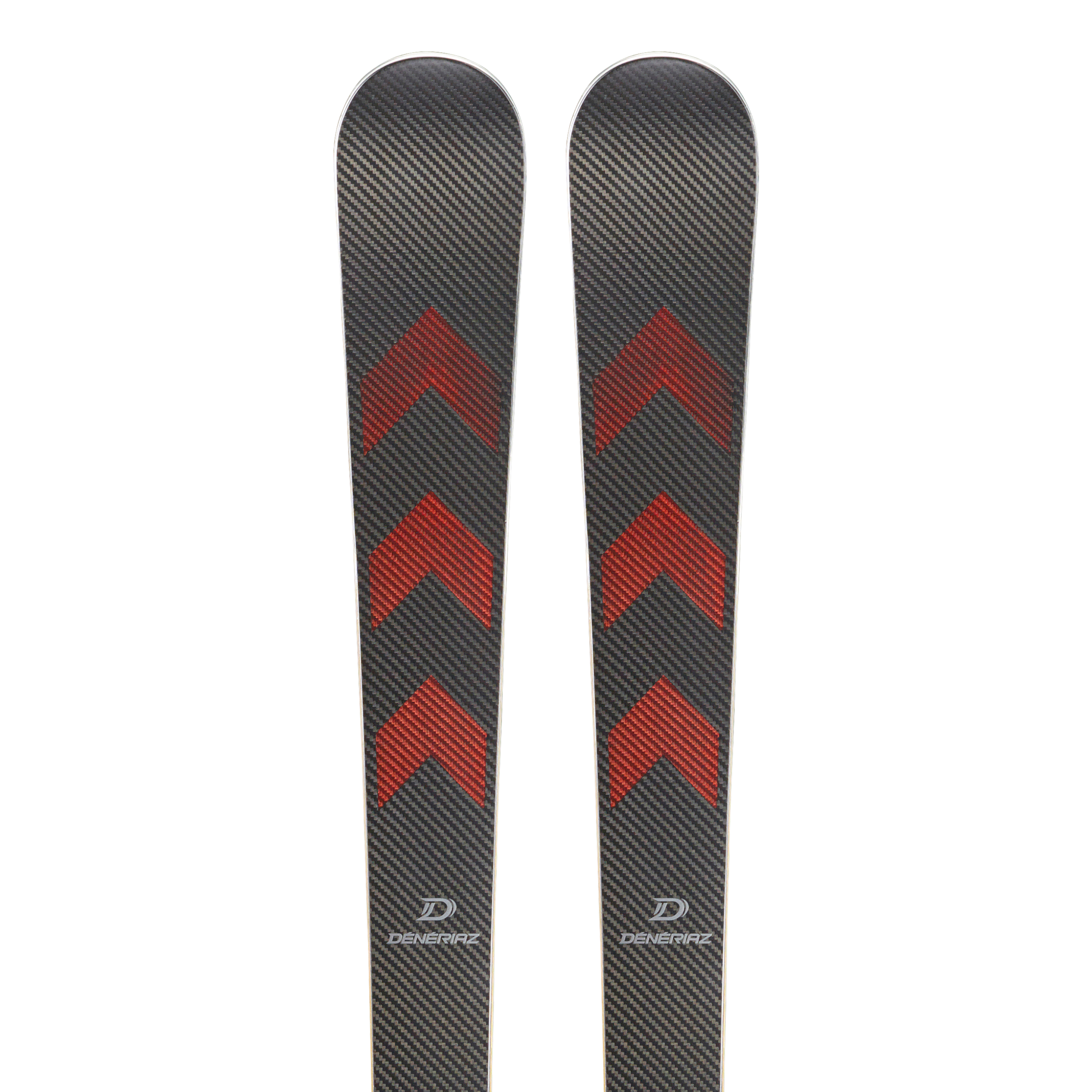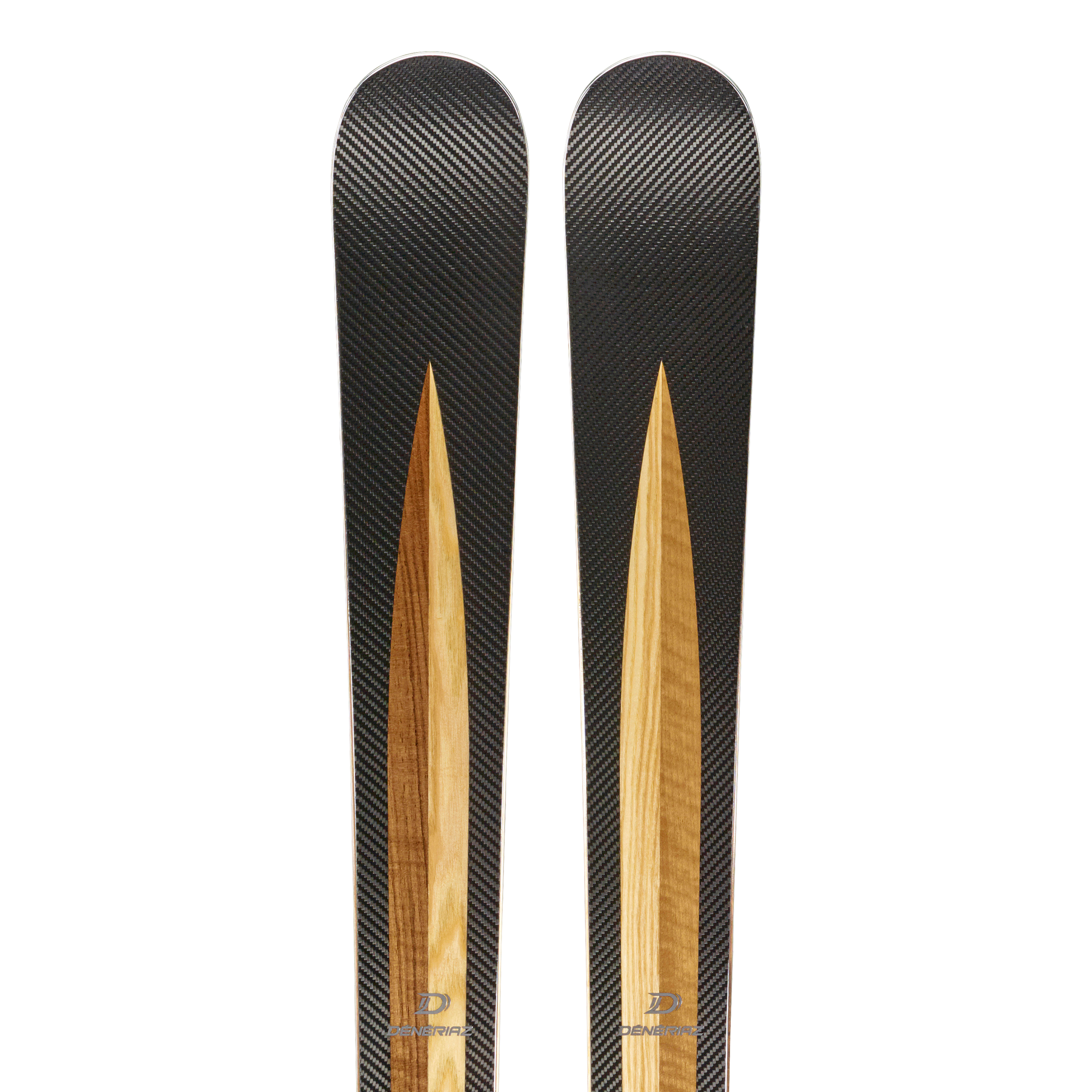 « MADE IN FRANCE » AND « SOURCING »
From the transformation of the raw materials to the finishing of the skis, all the stages are carried out within our Manufacture in Haute-Savoie.
Upstream, we source raw materials as close as possible to our production site. Thus, our suppliers are mostly French or even regional and share the same values as us. We are only obliged to source some materials from Europe when French suppliers do not exist.
When it comes to the types of wood used, we are proud to work with controlled and FSC® certified suppliers.
A KNOW-HOW ROOTED IN ITS TERRITORY
A human story... When they met, it was certainly passion that brought together Alain Zanco, the ski goldsmith, and Antoine Dénériaz, the Olympic Champion. Passion for skiing, but also passion for the detail of a unique know-how.
One of the objectives of the Manufacture DÉNÉRIAZ is therefore also to pass on this know-how so that it lasts over time and in its territory
We are honoured to have been awarded the "Savoie Mont-Blanc Excellence" label. A process that brings together and promotes local companies that share values that are important to us.