The BRAND
ANTOINE DENERIAZ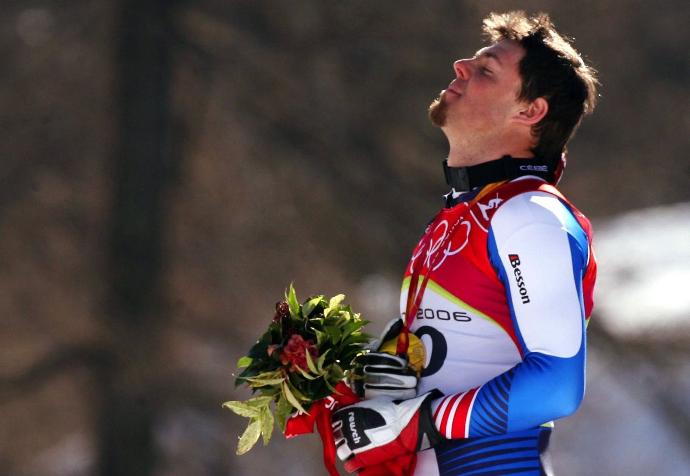 « Hermann Maier will never be Olympic Downhill Champion. Antoine Dénériaz is, since yesterday and will be, forever. Great people's destinies are often written or rewritten on the "big days". Herman Maier, one of the best skiers of all times, 6th yesterday will not accomplish his dream of being an Olympic Downhill Champion. Yesterday morning, Antoine Dénériaz was still waiting for his dream which he believed so much, to come true. He did it. He became one of the greatest that very day. Never in "modern" history has a downhill champion crushed his opponents by winning with a big margin like this. The runner up, Michael Walchhofer, was 0,72sec behind and the rest of the fiel already more than a second! It's like if a 100 m runner would finish 3 meters ahead of everyone else.
Chamonix ,13 months ago.. Antoine had to finish his season early , due to a ruptured ACL ligament in his knee. Antoine Deneriaz , one of the best gliders on the circuit who knows how to generate speed like no other on slopes like the Banchetta in Sestriere, prooved yesterday that he is so much more than a good glider but a skier with an exceptional mental capacity, strength and intelligence. He would have needed a lot of strength and believe during a whole year to live for this very day ,the 12th of february 2006, the day that was meant to be his day.The great history of french sport and the list of Olympic Downhill Champions has been enriched by an outstanding person and not only another name alongside Henri Oreiller, Jean Vuarnet, Jean Claude Killy and Jean-Luc Cretier."
Claude Droussent, L'Equipe
Monday 13 February 2006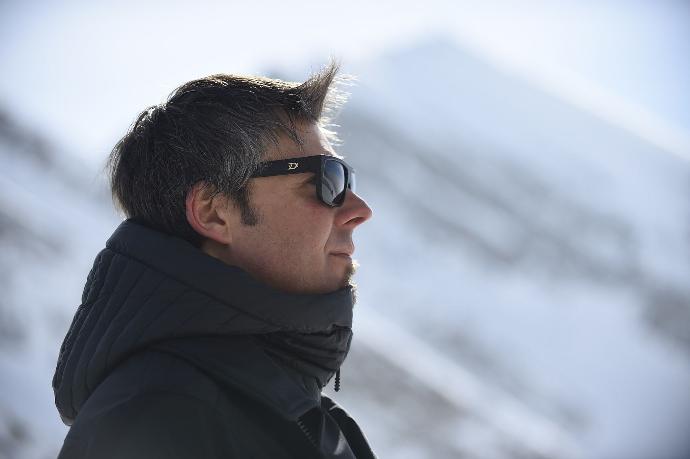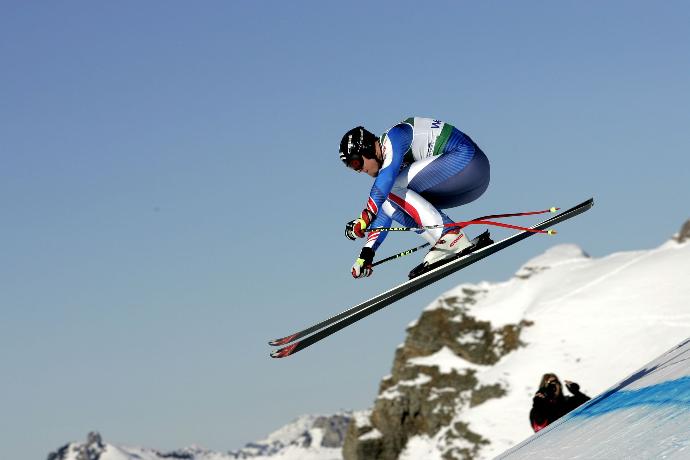 Antoine Dénériaz digest :
Born on March 6th 1976 in Haute-Savoie.
Member of French ski team from 1995 to 2007.
Downhill Olympic Champion 2006.
141 Starts in World Cups (3 victories, 6 podiums)
3 times French Champion.
PHILOSOPHY
DÉNÉRIAZ powerED BY PASSION
AUTHENTICITY

DÉNÉRIAZ brand reflect strong human and sharing values, dearly to the eyes of Antoine. A simplicity developed since his childhood in an alpine village, privileged place to grasp this wonderful environment while respecting it, in particular through the practice of sport.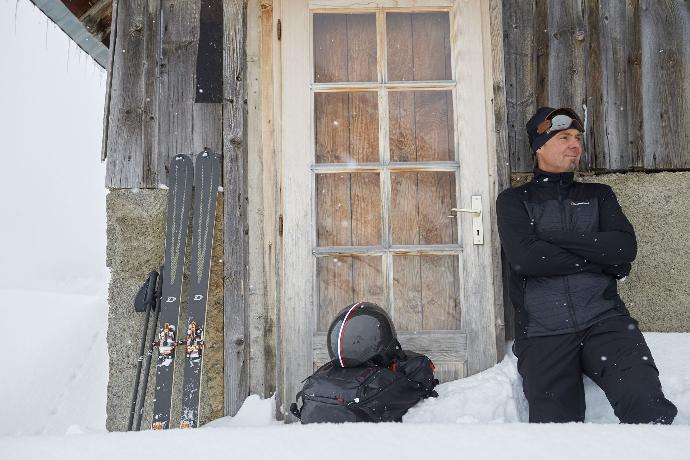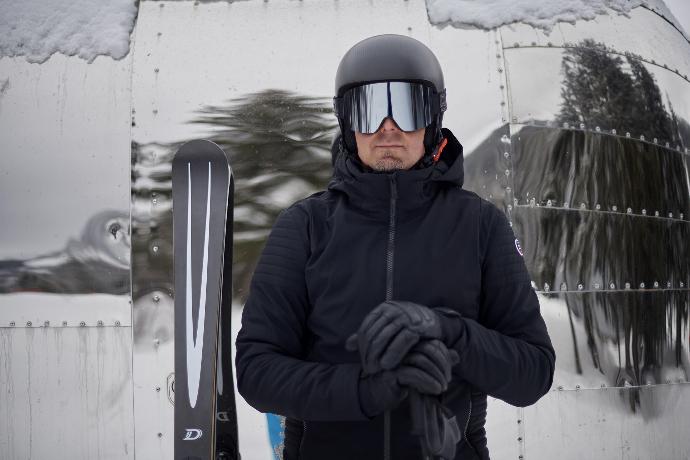 EXIGENCy

As an olympic champion and a high-performance athlete, offering the best possible equipment combining performance and innovation was an evidence, a personal commitment. Skis are therefore conceived following a unique structure from noble materials in order to bring a skiability and an exceptional comfort, not forgetting, the neat finishing touches.
ELEGANCE

The brand universe is clearly sober, elegant and timeless. Lines are clear and clean, with soft and iridescent colours with glided notes, in recall of Antoine's medal. DÉNÉRIAZ collections are emblematic, and in a sense cross times while remaining mainstream... with French style!